High Quality Proffesional Adjustable compression tool with comfortable grip for use on RG59 RG6 RG11 cable F-Connector Hardened steel construction with black oxide finished Compatible with: RG6, RG59, and RG11 compression connectors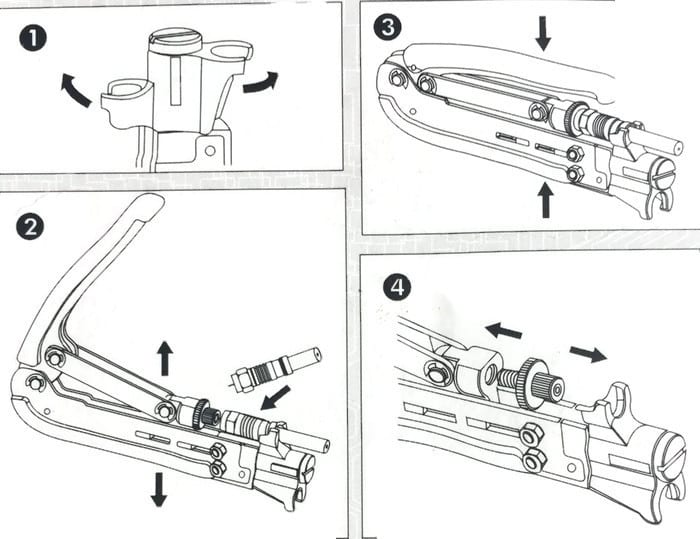 Use the correct head for the connector, the head can be rotated.
Open the handles, and then insert the connector with cable into the holder.
Adjust the adjusting screw to suit different length of connectors.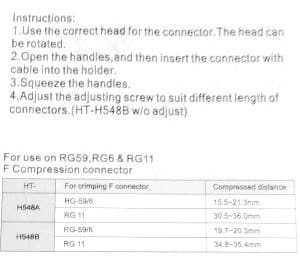 Material: Plastic and steel / Color: Blue and black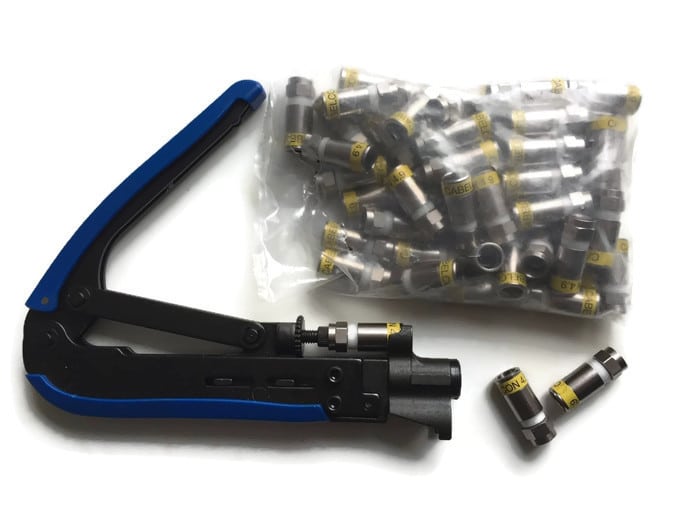 Package Contents:
1 x Professional Compression Tool
1 x Pack of 50 Professional F Male Compression Connectors RG59/6 (4.9) – Cabelcon