EXTRA + CANAL + HD PVR DECODER
EXTRA + CANAL + package for 12 months
Free package activation for a whole year!

Price includes purchase of an HD decoder with a 12-month manufacturer's warranty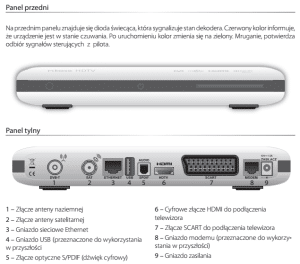 Watch selected programs in HD quality, listen to great music, browse popular websites and always be up to date.
List of channels in the EXTRA + CANAL + package
147 channels, 59 HD
CANAL+ HD, CANAL+ 1 HD, CANAL+ FILM HD, CANAL+ SERIES HD, CANAL+ DISCOVERY HD, CANAL+ FAMILY HD, CANAL+ SPORT HD, CANAL+ SPORT 2 HD, MINIMINI+ HD, ALE KINO+ HD, DOMO+ HD, PLANETE+ HD, TELETOON+ HD, KUCHNIA+ HD, AXN SPIN HD, ROMANCE TV HD, KINO POLSKA, 13 ULICA, TVP SERIALE, STOPKLATKA TV, TVP SPORT HD, TVN TURBO HD, POLSAT SPORT NEWS, TVP ABC, DISCOVERY HISTORIA, TVP HISTORIA, TVP KULTURA, FOKUS TV, TVN HD, TVN 7 HD, TVN STYLE HD, POLSAT HD, TVP 1 HD, TVP 2 HD, TVP POLONIA, TVP ROZRYWKA, POLSAT 2, PULS 2, TTV, TV4, TV6, TV PULS, ESKA TV, POLO TV, VIVA, MUZO.TV, VOX MUSIC TV, MJUZIK.TV, POLONIA 1, MANGO 24, TV.DISCO, POWER TV, 4FUN.TV, TELE 5, TVS, TVN 24 HD, TVN 24 BIZNES I ŚWIAT, TVN METEO ACTIVE, TVP INFO, TVP REGIONALNA, POLSAT NEWS 2, REPUBLIKA, TV5MONDE, CNBC EUROPE, BBC WORLD, BLOOMBERG, FRANCE 24

EXTRA + CANAL +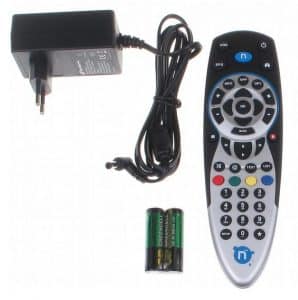 HIGH DEFINITION

With HD (High Definition) quality, images become more vivid, colors become more intense, and you see even more details. Now you can watch selected programs in HD quality and appreciate all the possibilities offered by High Definition quality.

INTERNET RADIO RADIO+

That's over 400 internet radio stations. You can listen to popular, classical, jazz or rock music and enjoy a unique sound. beyond >

EPG+ CHANNEL GUIDE

Use the simple electronic program guide. With EPG+, you can check information about the selected movie or series.

FREE-TO-AIR SATELLITE CHANNELS

There are over 350 FTA channels from Hot Bird, including the Arte HD channel, and over 130 from the Astra satellite. beyond >

PORTAL+

You have access to selected Internet services, on the screen of your TV. All you need to do is to connect your decoder to the Internet.

3D READY – RECEPTION OF THREE-DIMENSIONAL PROGRAMS

Possibility to receive selected programs in 3D Ready technology.
Without contracts and unnecessary formalities!
The EXTRA + CANAL + package can be upgraded to higher with us at any time, as well as extended after 12 months.
Set includes:
a decoder with an active card
power supply
remote control
operating manual