Virgin Media TiVo Remote Control
Virgin media TiVo V+/TVboxuniversal remote control is not only a replacement for the original remote control but also after reprogramming the remote you can use it for most TV brands in the function of increasing/decreasing the TV volume and turning the TV on and off.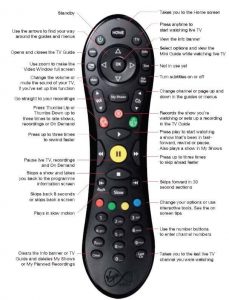 Program the remote control as follows:
We make sure the TV is on
Find the brand of your TV and the 4 digit code


here


.
Press and hold the and buttons simultaneously until the LED on the remote control blinks green 2x
Enter the 4 digit code – LED blinks green twice again
Now press the button and to check if the universal remote control works with your TV. If not, try another code from the above list of codes from your TV's manufacturer.
Most TVs will also be able to be turned on and off by pressing the standby button and holding it down for 5 seconds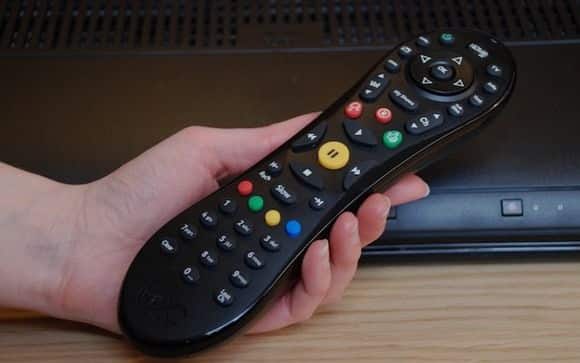 We can only use the universal remote control with one TV at a time, unless the other TVs are the same brand or have the same programming codes.
Remote control reset
You can reset the remote control to its original factory settings as follows:
press and hold the and buttons on the remote control simultaneously until the green LED on the remote control flashes green 2x
Press three times then confirm with
The LED of the remote control will light 4 times confirming the exit from the programming mode.