4K NC+ Cayman CAM CI+ module Extra package with Canal+ 1 month Free
Module for receiving 4K content of NC+ Cam CI+ TV
with Extra+ HD package and 8 x Canal+ HD
for 1 month free of charge
---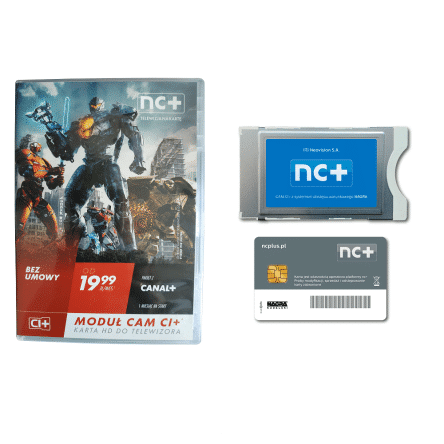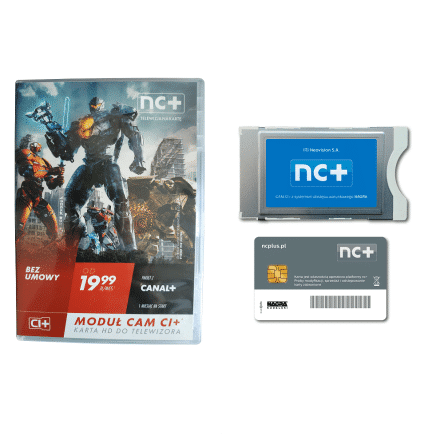 We present you an attractive offer of Telewizja NC+ na kartę
with the start+ package with CAM CI+ module.
This is the only module that allows you to receive the Canal+Now channel in 4k quality!
And since Mundial 2018, also CANAL+ 4K and TVP 4K channels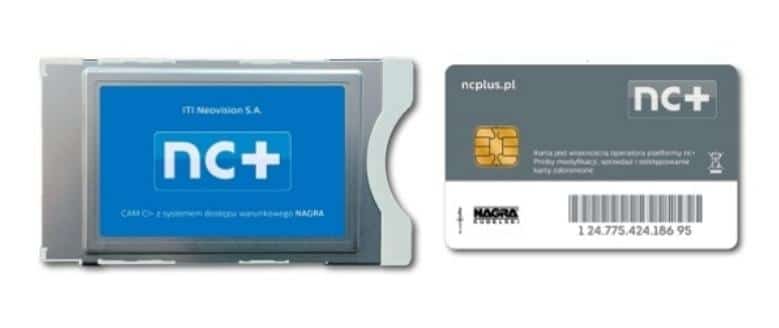 After purchasing the product you will receive access to more than 130 channels
(including 46 in HD) with 8 Canal+ channelsfor 1 month, including Canal+Now 4K and TVP 4K
no formalities, no need to sign a contract – everything prepaid!

NOTE!!!
After a month, if you want to continue watching the Canal+ NOW 4K channel, you need to top up via us
>>HERE YOU CAN TOP UP YOUR CARD<<
.
CAM CI+ module ensures trouble-free reception of channels in very good quality. Very simple installation makes that anyone can independently cope with the implementation of the device.
The module should be placed in a TV set (which has a CI+ slot) or satellite receiver also with CI+ slot. Thanks to this, we do not need dedicated decoders, additional cables, remotes – so we save a lot of money!
In addition to the convenience of installation, energy-saving benefits should also be mentioned – the amount of energy consumed is reduced by the amount of energy needed to operate the decoder
INSTALLATION OF THE DEVICE
Installation is very simple and does not require a visit from a service technician.
The condition for the module to work is :
– having a satellite dish set to receive the Eutelsat Hot Bird 13°E satellite
– having TV set with integrated digital satellite receiver or satellite receiver supporting CI+ standard
NOTE!
The CI+ module works correctly with DVB-S2 and CI+ compatible devices. Does not work on older receivers with the CI slot type. The code card is paired with the module it came with, so it won't work in another decoder or module.
NOTE!
Once you have received the module, you need to activate it by sending us an email with the number of the card and the module to office@satservice.co.uk with the title "ACTIVATION 4K MIX".
The module is then placed in the TV or set-top box and if possible,
set the TVP1 HD channel to which the activation will be sent.
OFFER
We have a wide range of packages at attractive prices for 12 months, which you can change through us at any time to >> other <<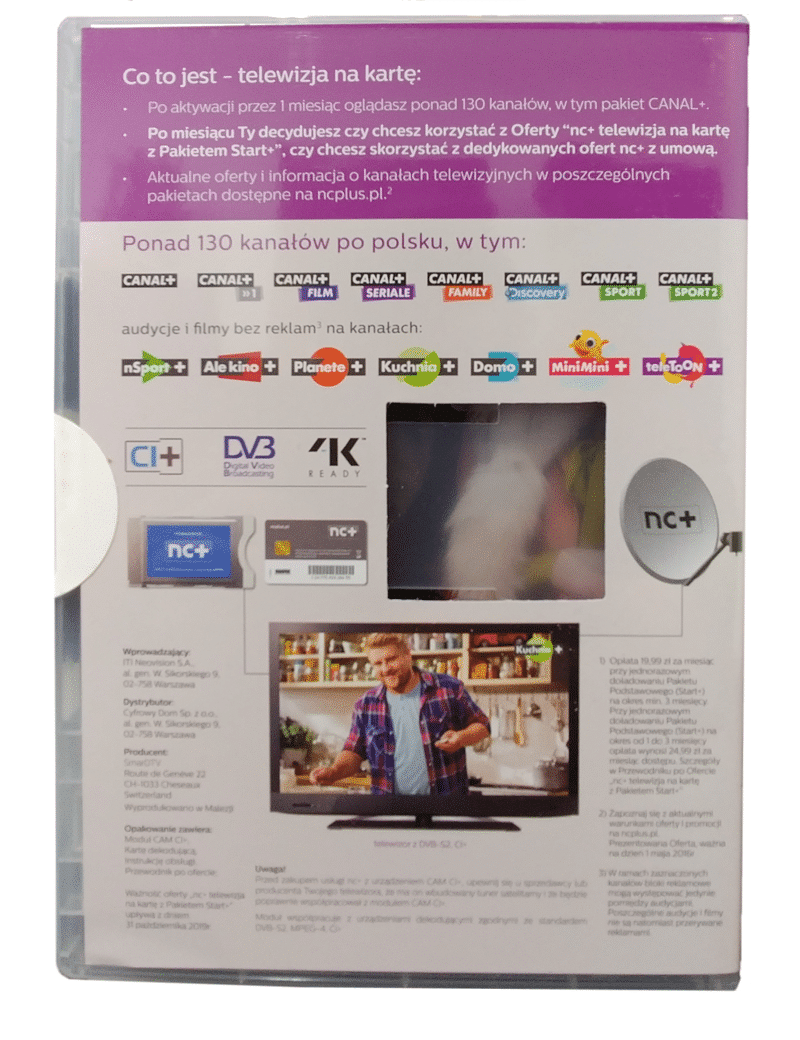 List of channels in the offer
For the first month after activation, you have access to the following channels: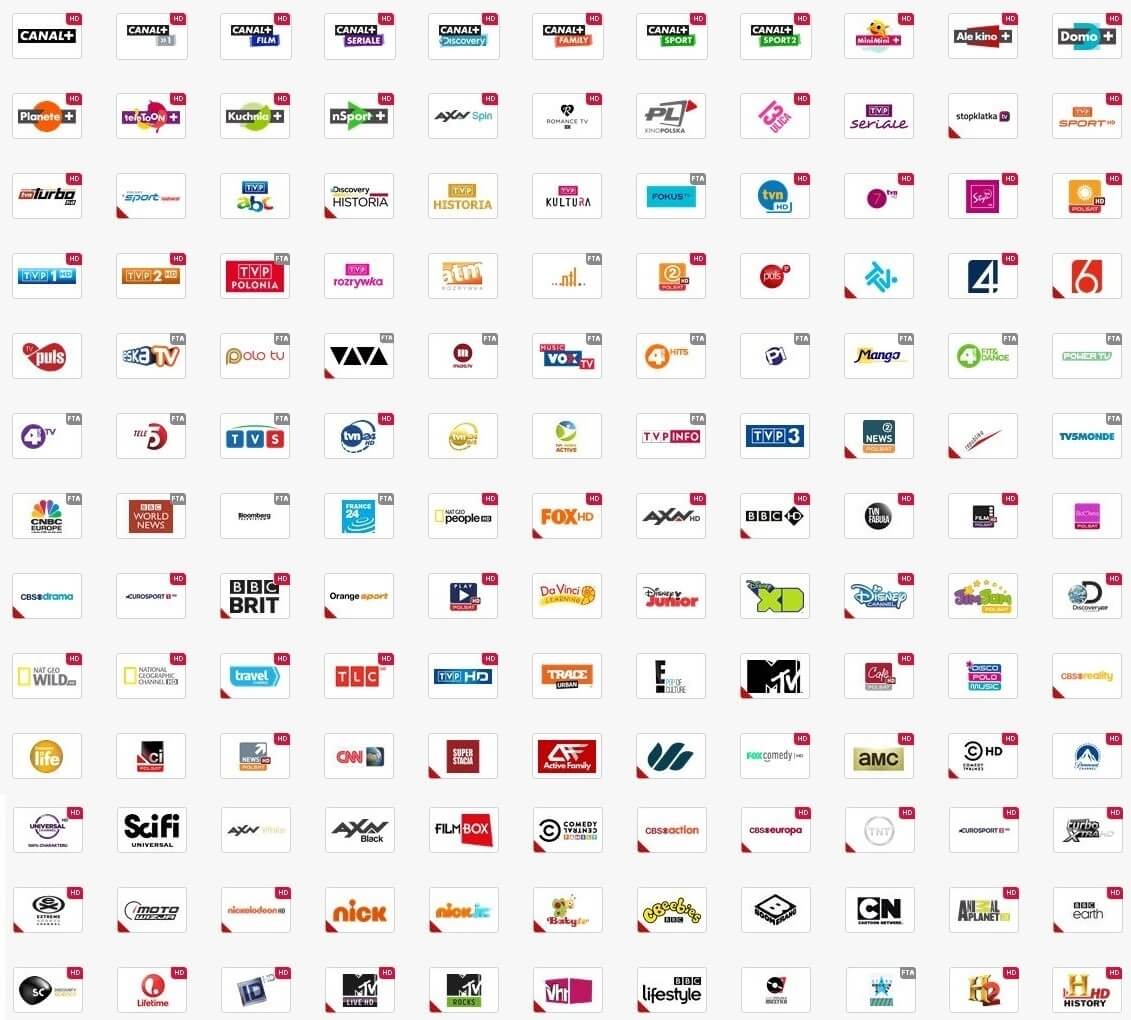 CANAL+ HD, CANAL+ 1 HD, CANAL+ FILM HD, CANAL+ SERIES HD, CANAL+ DISCOVERY HD, CANAL+ FAMILY HD, CANAL+ SPORT HD, CANAL+ SPORT2 HD, MINIMINI+ HD, ALE KINO+ HD, DOMO+ HD, PLANETE+ HD, TELETOON+ HD, KUCHNIA+ HD, NSPORT+ HD, AXN SPIN HD, ROMANCE TV HD, KINO POLSKA, 13 STREET HD, TVP SERIALE, STOPKLATKA TV, TVP SPORT HD, TVN TURBO HD, POLSAT SPORT NEWS, TVP ABC, DISCOVERY HISTORIA, TVP HISTORIA, TVP KULTURA, FOCUS TV, TVN HD, TVN7 HD, TVN STYLE HD, POLSAT HD, TVP1 HD, TVP2 HD, TVP POLONIA, TVP ROZRYWKA, ATM ROZRYWKA, NTL RADOMSKO, POLSAT 2, PULS 2, TTV, TV4, TV6, TV PULS, ESKA TV, POLO TV, VIVA, MUZO.TV, VOX MUSIC TV, 4FUN HITS, POLONIA 1, MANGO 24, 4FUN FIT&DANCE, POWER TV
4FUN TV, TELE 5, TVS, TVN24 HD, TVN24 BUSINESS AND WORLD, TVN METEO ACTIVE, TVP INFO, TVP 3, POLSAT NEWS 2, REPUBLIC, TV5MONDE, CNBC EUROPE, BBC WORLD, BLOOMBERG, FRANCE24, NAT GEO PEOPLE HD, FOX HD, AXN HD, BBC HD, TVN FABULA HD, POLSAT FILM HD, POLSAT ROMANS, CBS DRAMA, EUROSPORT HD, BBC BRIT HD, ORANGE SPORT, POLSAT PLAY, DA VINCI LEARNING, DISNEY JUNIOR, DISNEY XD, DISNEY CHENNEL, JIM JAM, DISCOVERY CHANNEL HD, NAT GEO WILD HD, NATIONAL GEOGRAPHIC CHANNEL HD, TRAVEL CHANNEL HD, TLC HD, TVP HD, TRACE URBAN, E! ENTERTAINMENT, MTV, POLSAT CAFE HD, DISCO POLO MUSIC, CBS REALITY, DISCOVERY LIFE, CI POLSAT, POLSAT NEWS HD, CNN, SUPERSTACJA, ACTIVE FAMILY, WELLBEING NETWORK, FOX COMEDY HD, AMC HD, COMEDY CENTRAL HD, PARAMOUNT CHANNEL HD, UNIVERSAL CHANNEL HD, SCIFI UNIVERSAL, AXN WHITE, AXN BLACK, FILMBOX, COMEDY CENTRAL FAMILY, CBS ACTION, CBS EUROPA, TNT HD, EUROSPORT 2 HD, DISCOVERY TURBO XTRA HD, EXTREME SPORTS, MOTOVISION, NICKELODEON HD, NICKELODEON, NICK JR, BABY TV, BBC CBEEBIES, BOOMERANG, CARTOON NETWORK, ANIMAL PLANET HD, BBC EARTH HD, DISCOVERY SCIENCE HD, LIFETIME HD, ID HD, MTV LIVE HD, MTV ROCKS, VH1, BBC LIFESTYLE, KINO POLSKA MUZYKA, STARS TV, HISTORY HD, H2 HD.
Technical parameters of the device :
Software is fully CI+ compatible
(compatible software with standard CI+)
Throughput dp 96 Mbps
Supply voltage 3.3 V / 5 V (power)
Housing dimensions 100 mm x 54 mm x 5 mm (dimensions)
Weight approx. 30 g (weight)
Operating temperature from 5 degrees Celsius to 40 degrees Celsius
(work temperature from 5 to 40 degrees celcius)
Current consumption < 300 mA (electricity)
Power consumption 1.25 W (power)
This module works, among other things. in the receivers:
– Vu+ Zero 4K Ultra HD
– Vu+ Solo 4K
– Vu+ Ultimo 4K
– Vu+ Uno 4K
– Vu+ Uno 4K SE
– AX 4KBOX HD51 (S2X)
– Dreambox DM900 Ultra HD Triple
– Octagon SF4008 E2 4K Combo
– TechniSat Digit ISIO STC UHD 4K
– TechniSat Digit ISIO S2
– TechniSat TechniCorder ISIO S
– Opticum HD AX501 CI+
Not sure if the card will work with your hardware? Tell us the make and model of your set top box/TV – we will reply as soon as possible!
NOTE!!!
Prepaid cards or kits are a type of prepaid service, performed in full before being shipped to the customer. Therefore, they are not subject to the right of return. So please buy wisely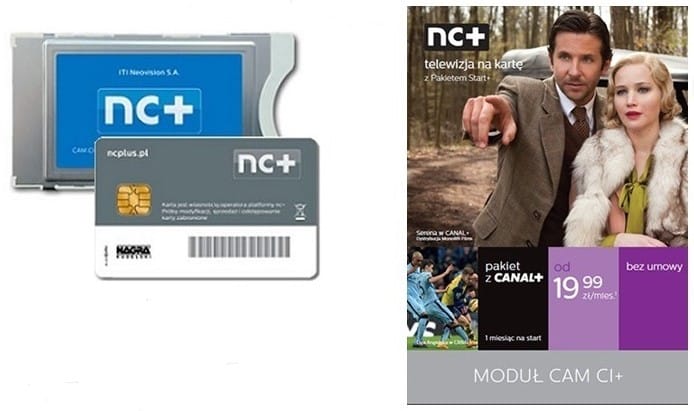 In case of any doubt
please contact us by e-mail :
or at the telephone number :
Office: 02085773782
Mobile: 07988424050